Nike football design eats every dick in the bag.
I'm not a fan of Nike soccer (hereafter referred to as "football") design, so it was not a happy day when the new kit agreement was announced. Don't get me wrong, I'm happy about the £zillion/year they're giving us, but since the news broke I've been buying all the Adidas merch I can afford because it's going to be at least 15 years before I buy anything new.
Damn shame, too – I actually like much of their football (herafter referred to as "throwball") design. I know a lot of you hate the U of Oregon's throwball unis, but I find a lot of it to be innovative and stylish. YMMV.
Anyway, I've been thinking about what we can all expect from the next decade and a half of kit abominations. Take notes – here's what you can look forward to.
1: BASEBALL SLEEVES!
Bet your mortgage on it. This was the only thing Nike could think of back in the '80s and they haven't had another idea since. We see it with the USMNT (above):
And France:
And England: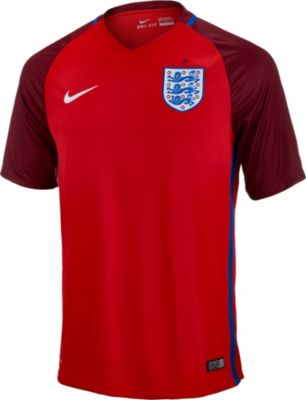 And City:
And … well, we can go on all day. You've seen it and you know what I'm talking about. At least one of the 2017-18 strips will feature baseball sleeves. Maybe all three.
2: Desaturated and off-brand colors.
Because the sleeves have to be different from the body, right? Nike's preferred method can be seen in three of the above strips – a dark, desaturated shade falling somewhere between the signature and black. With Chelsea, count on a drab, dog-butt version of Navy.
You also get the opposite – a lighter shade. If one of the kits is white, we might see baseball sleeves in the general vicinity of City blue, although maybe even uglier.
That these colors have little, if anything, to do with the team's official brand is utterly meaningless.
Like this. I actually like the uniforms, per se. Let's hear it for the old, ummm, burgundy, blue and black?
3: The signature pedestrian stripe.
See the side stripe on the England strip above? That one.
Also here: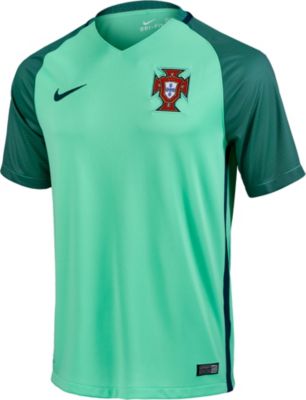 Here: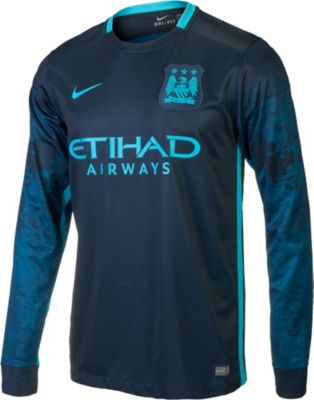 Here:
And in the top three (maybe all four) of the pics at the top.
I know, I know – Adidas nabbed the good stripe concept. Two stripes looks lame and four looks like you're trying too hard, so one it is. Still, this is the most pointlessly boring accent in the world today. You're Nike. Can't you afford to hire somebody with an imagination?
4: Colors you can see from space.
Honestly, this doesn't always bother me in a third kit. What the hell – go nuts. Still, at some point in the coming years the Blues are going to take the pitch in king-hell WTFers. Example:
And … really?
Probably no livelier than some Adidas neon designs, I guess. And if you wear them at night you won't need the lights.
5: Football uniforms that aren't football uniforms?
Far less likely, but who knows – maybe we'll get Russian hockey sweaters?
In the end, the thing to remember is that Nike doesn't work for Chelsea. Nike works for Nike, and if Chelsea isn't vigilant they'll find themselves being more about Nike than Nike is about them.
Those of you who aren't bothered by this kind of third-rate unoriginality, go for it. Buy all you want because the Blues can always use the revenue. Seriously – buy two of everything.
As for me, well, there's always eBay…